Class for students that have basic hand soldering skills. 
Workmanship Standards and Instruction for the Soldering & Rework of Through-Hole and Surface Mount Components.
Course Description:
An 8 hour hands on session. Course content covers Through-Hole and Surface Mount Technologies including fine pitch. Students will learn techniques for the installation and removal of through-hole and surface mount components and how to properly evaluate solder joints. The course utilizes Metcal and Pace Solder Desolder Stations, using a variety of different style tips for installation and removal of components. Also an excellent course to help you evaluate the different brands and types of equipment before you purchase them.
This course is offered at our facility or the customers facility. A minimum charge of $3250.00 for 10 students or less applies to courses given at the customers facility. Travel expenses are additional if we are required to travel further that 50 miles from our facility. Courses given at our facility have no minimum requirement, but are only offered when we have at least five students scheduled. Presently we are providing course at our facility the first Tuesday & Wednesday of each month.
All courses include an Attendance sheet, Course Evaluation forms, completed tests and Certificates for those who pass the test.
Advance payment is required to reserve your class. Payment is required by Company Check, MasterCard, Visa, American Express or Diners Club.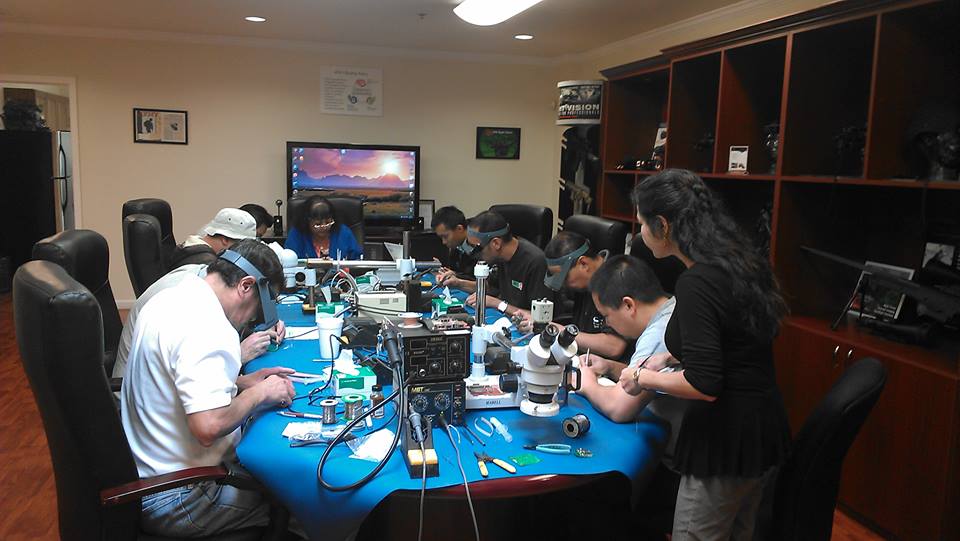 Classes at our facility are $325.00 per person.
Contact us for a quote to provide classes on-site at your facility.