On the cutting edge of technology, we offer a full line of high tech services to assist contract manufacturer and product researchers and developers.  We specialize in quick turn around times to help get your product to market on time. Request Quote
We provide training in our facility or at your facility. All students receive a certificate of proficiency after completing our course. Courses are offered in production assembly, hand soldering and rework, wave soldering, BGA rework and more.   In addition, we can customize a course to meet your company's specific requirements.  Questions? Contact Us
Installation and exchanging of BGA, Ball Grid Array Components is performed automatically using the most up to date BGA Rework Equipment.  BGA Reballing and Solder Bumping Services are also available. We can reball all types of packages including but not limited to: BGA, LGA, QFN, PoP, and Chip Scale. Request Quote
We provide solutions to the world's largest contract manufacturers and product development companies. Surface mount pad repairs, BGA pad repairs, Laminate repairs, inner layer modification, trace repair, circuit modification and more. We can even add circuitry under your BGA component.  Questions? Contact Us
BGA Rework Services:
BGA Remove and Placement
Level Three Pad Repair
Wire Add
Trace Repair
BGA Re-Balling
BGA Inspection
Package Types:
PBGA (Plastic Ball Grid Array)
TBGA (Tape Ball Grid Array)
BGA (Micro BGA)
CCGA (Ceramic Column Grid Array)
CBGA (Ceramic Ball Grid Array)
CPGA (Ceramic Pin Grid Array)
LGA (Land Grid Array)
QFN (Quad Flat No Lead)
Interposers
PoP (Double stacked components )
Ball Grid Array Connectors
Grounded QFP (Quad Flat Pack)
Grounded SOIC (Small Outline Plastic Packages)
Lead Free BGA (Ball Grid Array)
PCB Repair Services:
BGA Component Rework
PBGA Reballing
Surface mount pad repair/replacement
BGA pad repair/replacement
Gold finger contact repair/replacement
Remove solder from gold surfaces
Laminate, corners & base board repair
Short repair
Open repair
Modification
Selective plating
Circuit Board Modification Services
Precision PCB Services, Inc. provides the most complex types of modification services. Board modification services include: circuit modification of outer and inner layers, adding new circuits, reversing circuits, adding timing circuits, drill, etch, fill and re-drill tooling holes.
Reballing Services
Ball Grid Array (BGA) Reballing Services
Fast Turn, low to high volume BGA Reballing Services
Lead and Lead-Free capabilities
Solder Bumping Services for LGA Components
Lead Conversion
Specialty Services for Military, Aerospace and Medical Applications
Does your product require an electrical interconnect where failure is not an option?
Is your product used in the Aerospace, Defense or the Medical Industry where failure can lead to loss of life and or excessive financial losses?
Is your contract manufacturer providing you with less than a 99% yield?
If the answer is yes to any of these questions, we have solutions that very few others can provide.
SRT Maintenance
SRT 1000, SRT Sierra, SRT Summit 1l00, SRT 1100HR BGA Rework Systems.
SRT - Training, Service, Maintenance, Calibration, Support and Computer Rebuilds.
Call us at Precision PCB Services, Inc. for all of your SRT requirements. Don't delay, call today!
BGA Rework Training
SRT Machine Calibration
SRT Machine & Profile Set Up
SRT Computer Repair, and hard drive replacement
Used machine sales
Machine installation and set up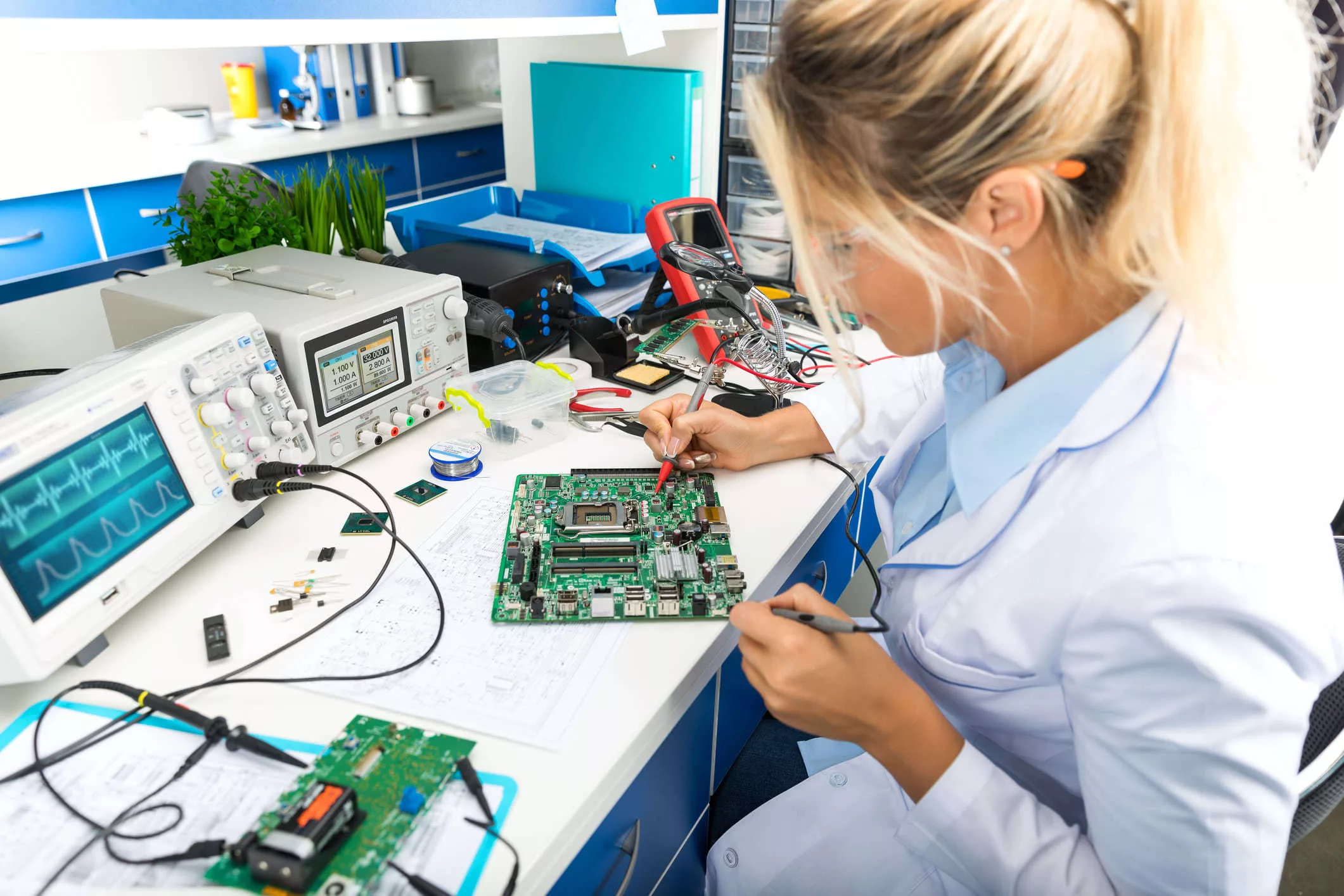 Shuttle Star Support
We are a Shuttle Star Distributor and provide a full array of support services for Shuttle Star BGA Rework Stations.
Shuttle Star Sales
Shuttle Star Technical Support
Shuttle Star Profile Development
Shuttle Star Training
Shuttle Star Repair
Shuttle Star Parts
Shuttle Star Nozzles
R & D Support
At Precision PCB Services, Inc. we offer a full range of Specialized Product Development Support Services to help you get your product to market. Having worked with over 2000 engineers, managers, and executives at over 1000 companies. We bring a unique mixture of experience that very few companies can provide.
Specialized in: High Tech, Advanced and Emerging Technologies. We can work with specialized chips from 5000 ball ceramic chips to fine pitch, Micro BGA Thin substrates, low heat considerations, piggy backing, chip stacking, encapsulation and more.
Circuit Modification
Defect Analysis
Design for Manufacturing
Manufacturing Process Development
Specialized Equipment
Specialized Tooling and Fixturing
Solder Balling and Solder Bumping of BGA, QFN, LGA
Stencils and Solder Pastes for fine pitch paste printing
Surface Finish Analysis