Offered every month.
What Is PCB Repair Training?
Does your organization assemble, refurbish or repair printed circuit boards and electronic assemblies? If you drop a circuit board, damage the laminate, lift a surface mount pad, gold finger contact, accidentally ripped out the traces, blown up a cap or shorted an inner layer circuit. What do you do? Throw it in the trash and start over? Send it out for repair?
If those options sound too costly, then why not consider a solution that can save you both time and money? Learn how to perform board level repair with the knowledge and skills you'll acquire in our circuit board repair class based on IPC-7721 training standards.
Why Take the PCB Repair Class?
If you have basic soldering skills and some experience with electronic rework and repair, why not ramp up your skills and knowledge under the helpful guidance of our veteran instructors? The materials and time you'll save by being able to make fast, precise PCB repairs will eventually pay for the class itself — and more.
From the skills and tools needed to surface preparations and re-installation methods, this comprehensive course based on the IPC — Association Connecting Electronics Industries standards is a complete, hands-on approach to all steps required to fully restore electronic assemblies to working order.
Plus, with limited class sizes for a low student-to-instructor ratio and excellent program materials, you can rest assured that you'll acquire both the theoretical knowledge and physical abilities you need in a patient, effective and encouraging atmosphere. There's simply no better way to learn these skills, which will make you a highly desired rework and repair technician.
What Does PCB Repair Training Consist Of?
This all-inclusive, two-day circuit board repair class is based on the IPC-7721 training — the electronic industry standard.
With careful instruction and regular feedback, students will be taught how to safely and correctly repair the following materials:
Laminate
Surface mount pads
BGA pads
Plated through holes
Traces
Finger contacts
And many more
In addition, all attendees will have an introduction to the proper processes and techniques for PTH and SMT component removal. Other removal processes covered in the course include:
Hot air
Thermal conduction
Use of a solder fountain
The class utilizes the latest in Metcal, Pace and Air Vac rework equipment. You should also note that this course is an excellent one for evaluating the various kinds of rework equipment available prior to making any purchases.
PRICE: $750 per student
Maximum enrollment at our facility: Up to 5 students per class
Maximum enrollment at your facility: Up to 25 students per class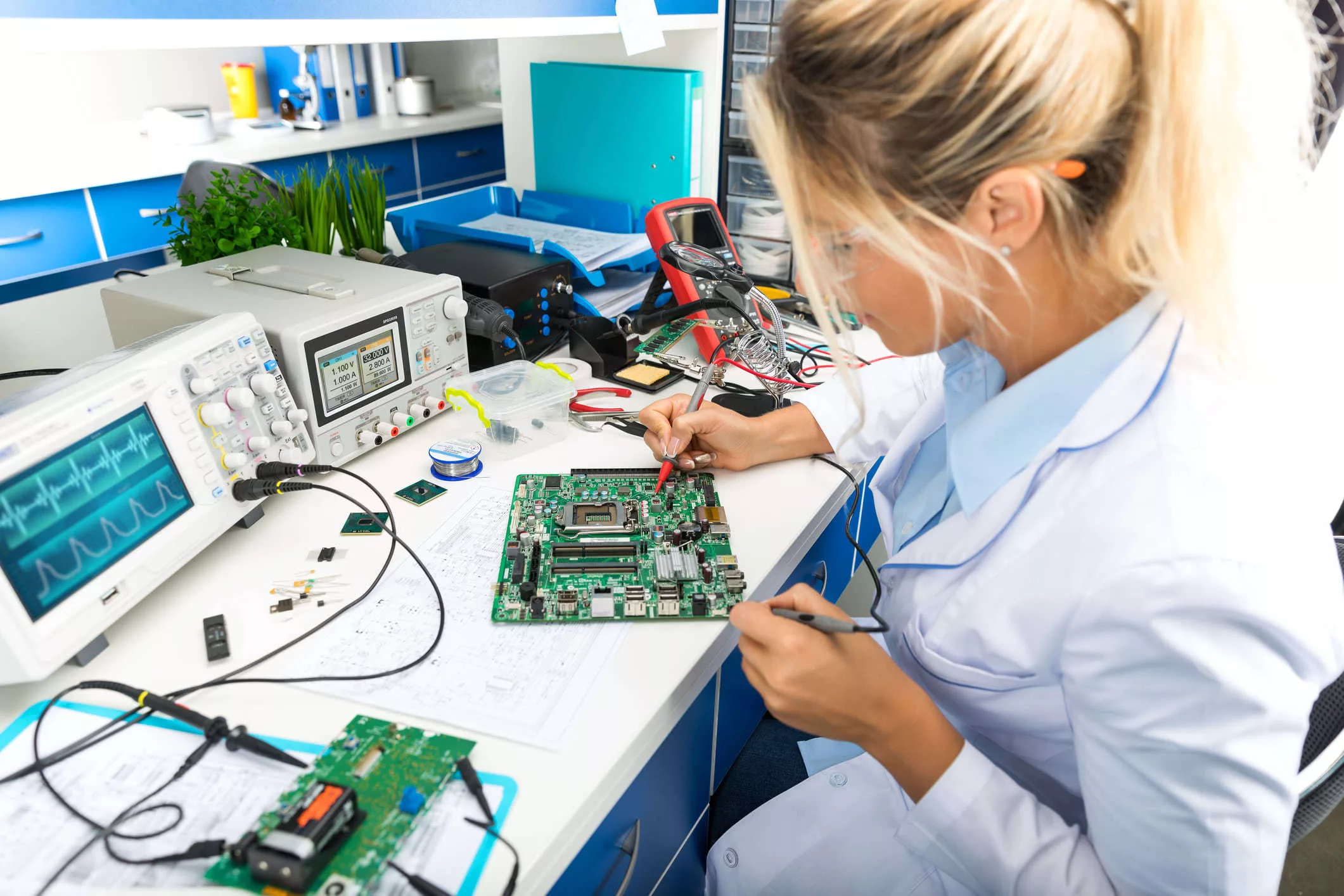 Classes at our facility are $750.00 per person.
Contact us for a quote to provide classes on-site at your facility.